Try the easiest vegan grilling Ideas that are ready in 30 minutes or less. From the perfect vegan barbecue sauce that everyone will love to yummy vegan grilled cheeses, and other delicious and healthy grilling ideas you'll love cooking outdoors.
Some of the best times spent in summer kitchens are during fun bbq cookouts. That's why we wanted to create a vegan grilling guide for vegans and no vegans. We filled our list with healthy, easy, and delicious vegetarian grill recipes that nonvegans will also love.  If you need more help you can always pick up one of the vegan grilling cookbooks or visit our other pages where you'll find plenty more camping recipes for more outdoor cooking ideas.
RELATED: Easy & Healthy Vegan Meal Prep Ideas
You'll find on our list the best vegan summer bbq ideas that are so simple that even complete beginners can easily make them. However, these dishes look and taste absolutely flavorful. You can go with the most simple version and buy the vegan meat, meat alternatives, and cheese alternatives online or make them yourself. It all depends on how much time and energy you want to spend on cooking on a specific grilling day.
Thankfully, it's easy to buy these plant-based alternatives that are also healthy and just as tasty as their meaty versions. One of the best things about these plant-based grilling ideas is that they're beloved by kids and adults and are easy to make in for bigger families or large groups.
What to bring to a vegan BBQ?
It's actually quite easy to surprise your vegan host with a thoughtful and delicious plant-based grilling idea. The best if you ask. Do they have a favorite dish or a favored plant-based alternative? Are they into burgers or they prefer unique desserts? The best thing you can do is to bring a special version of their favorite dish.
One other thing that's always welcomed is a delicious vegan sauce. While BBQ sauce will most likely be on every vegan bbq cookout there are plenty of other delicious vegan sauces you could bring. Go the extra mile and make them gluten and refined sugar-free to make it healthier and available for everyone.
Best Vegan Grilling Ideas Perfect For Beginners
*DISCLAIMER: Some links on KitchenWhisperers.com are affiliate links. If you click through and make a purchase we may receive a small commission (at no additional cost to you).

11. Grilled Pineapple
One of the most famous easy-grilled desserts is grilled pineapple. It's a hit with adults and kids and it is super easy and also healthy. You can eat it warm or put it in the fridge in which case it'll be good for days. You can also add some vegan vanilla ice cream, crushed hazelnut, and some mint leaves to get a beautiful and deliciously healthy grilled fruit dessert.
You might also like: How To Grow Plants From Cuttings
10. Vegan Barbecue Sauce
BBQ sauce is one of the most beloved summer kitchen recipes. While you can make your own vegan bbq sauce you can also buy a healthy version online to make things easier. Make sure to go for the organic BBQ sauce that has no added sugars and is Vegan friendly.
9. Vegan Grilled Cheese
One of the best vegan cookout ideas is one of the most simple ones too. Grilled cheese a plant-based version of course. Vegan cheeses really improved over the past few years. Now we can not only make but buy incredibly flavorful plant-based cheeses that taste just like the ones made with animal products. Maybe even better… One of the yummiest vegan cheese you can buy in most bio or vegan shops or even online on Amazon is Violife's cheese alternative cheddar block.
8. Vegan Grilled Sandwiches
One of our go-to dishes that are ready in 15 minutes or less is vegan grilled sandwiches. They're truly foolproof but delicious and healthy. You can grill a little seitan, tofu, or other meat alternative plant-based stake if you crave more than veggies. One of our favorite ingredients is a piece of crunchy vegan bacon that's also some extra protein.
7. Beet & Quinoa Burger
Beet burger is one of the most popular vegetarian bbq recipes and for a good reason. It's a superfood that's also delicious looks incredibly appetizing and is ready in under half an hour. However, if you want to go for more traditional burgers like a juicy cheeseburger or a bbq burger you can go for plant-based burger patties or grill some seitan stakes or some yummy plant-based sloppy Joes.
6. Grilled Pizza
Pizza, everyone's favorite cheat dish. However, you can also easily make delicious and healthy versions of this beloved dish in no time. If your not sure how to make a vegan pizza dough check out Simple Mill's almond flour mix that's also gluten-free.
What to put on your vegan grilled pizza?
Veggies or plant-based meat alternatives. Our two favorites are margarita pizza and pepperoni pizza. Just make sure you go for vegan cheese and plant-based deli slices and add extra spices to it as needed.
5. Grilled Corn with Vegan Aioli
Grilled corn is a classic grilling recipe that's also foolproof. While grilled corn is delicious on its own if you want to create something a bit more special try it with Vegan Aioli. With some extra spices or sauce, you can make this traditional grilling recipe that much more exciting and feel new. We also love to add some rosemary or parsley. Don't forget to use pink Himalayan salt if you want to make the healthiest version of this dish.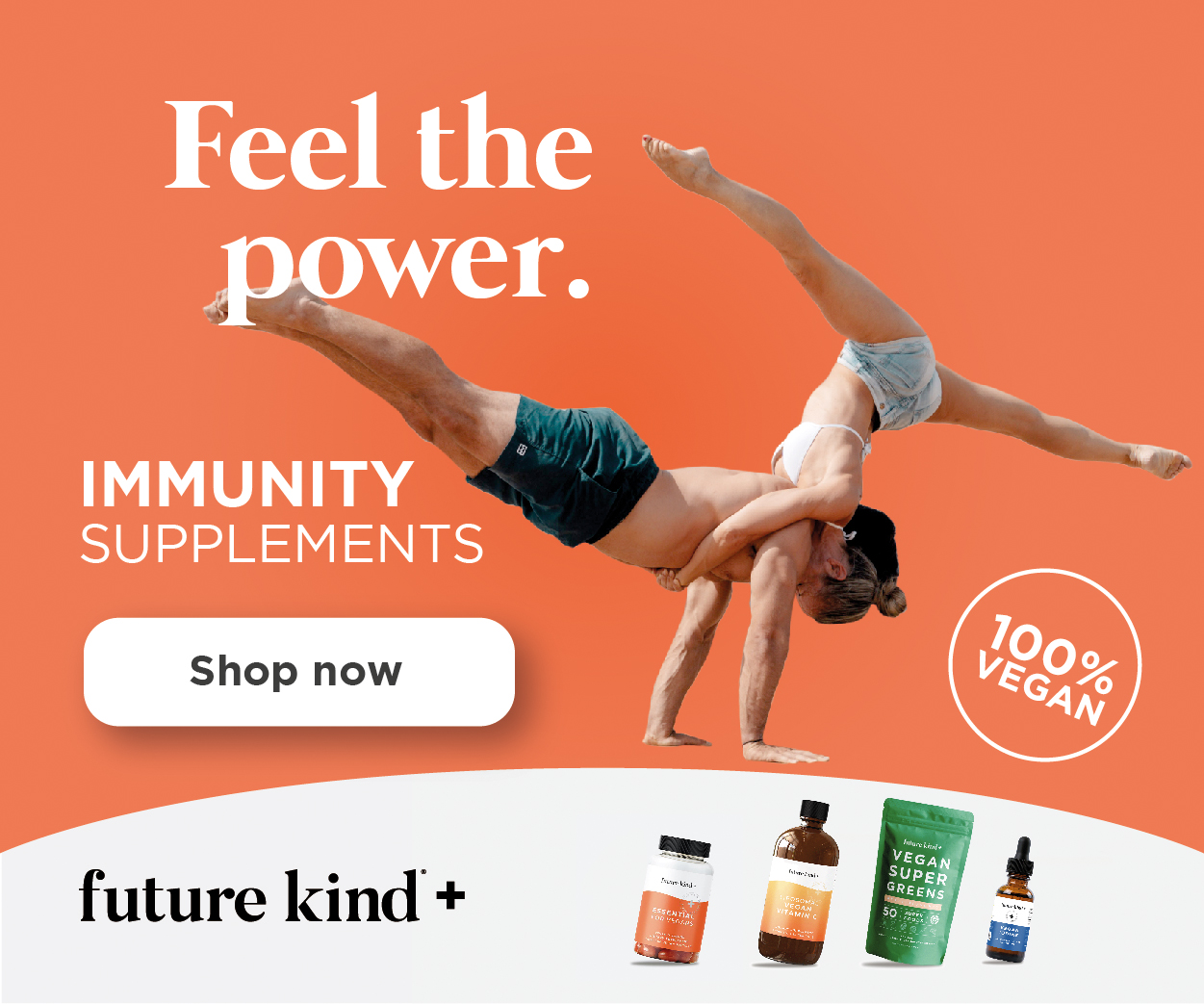 4. Vegan Hot Dog
Vegan dogs are delicious and now there are so many amazing healthy options that it couldn't be easier to make them. You can order organic plant-based dogs and even gluten-free hot dog buns on Amazon. You can also try to make them with Beyond Meats' plant-based sausage which is delicious and a great fit. Just add some lettuce, pickles, onion, bbq sauce, and fried onions and you're ready with your healthy and delicious vegan grilled hot dog.
3. Grilled Sweet Potatoes
One of the best vegan grilled snacks out there is certainly the delicious and healthy grilled sweet potatoes. It's a delicious and healthy meal that can be a snack or a side dish. Drizzle some coconut oil and rosemary and grill it with those to achieve some truly appetizing look and a special flavor. It's also a great healthy grill snack for kids – and adults – who can't seem to quit fries. You can serve it with BBQ Sauce or try it with the garlicky vegan aioli sauce mentioned above.
2. Hawaiian Jackfruit Skewers
Some of the healthiest vegan grilling ideas are created with Jackfruit.
Why? Good question. Jackfruit is a plant-based meat alternative that's filled with nutrients. You can also use zucchini shavings or cubes, fresh olives, tomatoes, garlic, and even add a few vegan deli slices. It's yummy and especially a good choice during those hot summer days when you crave easier and fresh meals.
1 Mushroom BBQ Ribs
This surprising vegan dish will be your and your non-vegan friends' new favorite. You can check out SauceTache's recipe which is ready in 45 minutes in an oven but you'll need only about 30 when you grill it. It's a superbly flavorful and healthy recipe that'll be the crown of your vegan grilling party for sure.
THANK YOU FOR READING!